When you register your product barcodes in Dolibarr, you need to define and set the correct barcode type in Dolibarr.
With Mobilid, a Z-Application product, you can detect the barcode type of your product barcode labels using the camera scan function.
Start Mobilid but don't select any module.
Tap the scan button on the bottom of the screen.
Scan your barcode.
Mobilid will show the barcode content and the barcode type.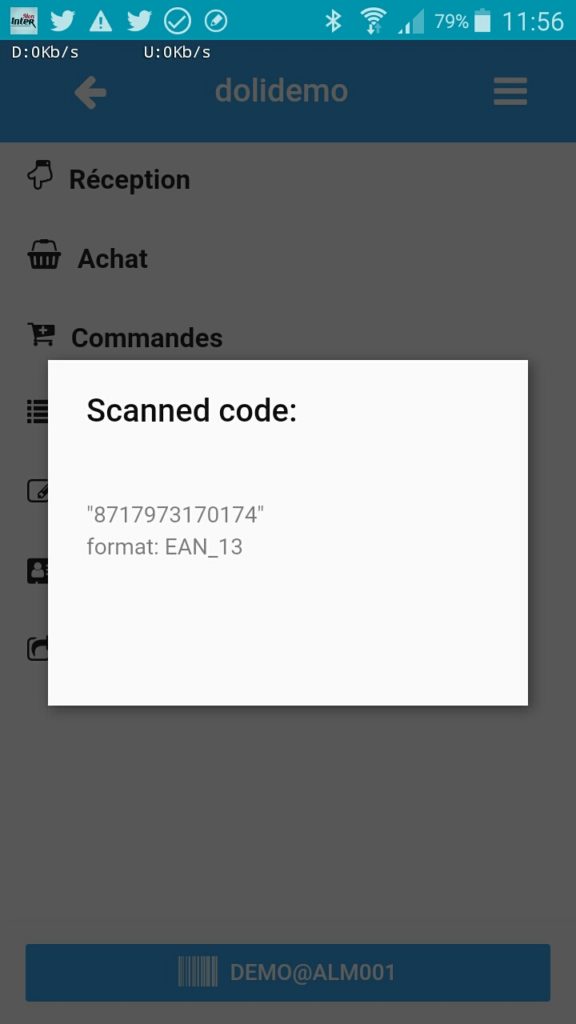 It's important you define and set the correct type in Dolibarr. For example:
You are a Europe reseller and your default barcode is EAN13, but you sell also some US products with an UPC-A code.
If you don't set the barcode type to UPC for this product, Dolibarr will add an extra checksum because UPC is 12 digits checksum included.
You cannot solve this issue by adding a zero in front of the UPC barcode and print as an EAN13 barcode. Because barcode readers will still read the supplier barcode as UPC and remove the leading zero.
The GS1 authority provides the official specification of the EAN/UPC barcode.