I released a new version of Mobilid ERP client for Dolibarr. This version contains following new functionalities.
Add paging to orders. If you have a lot of outstanding draft or validated customer or supplier orders, Mobilid starts more smoothly because order lists are now paged.
Set Dolibarr custom connector as default new connector, almost all connectors are installed by Dolibarr's build-in module installer nowadays, root installations are exceptional.
Add 'Dolibarr custom slow connector', slow connectors will set all list limit to 25. I advise to use this mode if you are on 3g or have a poor Wi-Fi connection, Mobilid preloads a limited amount of data on startup.
Add compatibility to connect Qunsuo Bluetooth barcode readers. Therefore, I plan to add the Qunsuo Bluetooth readers to my webshop. To have an idea of the price, I sell 2D finger scanner for 69 Euros tax excl.
I added paging to stock locations (warehouses), Mobilid can now handle +10000 stock locations.
Add option to allow dispatch one order by multiple users. If you have huge supplier orders, it could be useful to have them dispatched by multiple Mobilid users. You can't have these orders auto set to delivered.
Allow dispatch qty > ordered qty.
Add new optional module Inventory Plus, for the moment only with possibility to add and modify product weight and size. In the future I will add more features to this module like barcode label printing and Dolibarr inventory module compatibility.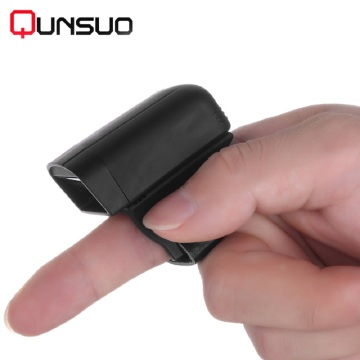 Please contact me for more info on the Qunsuo barcode readers and the new Inventory Plus module.
Detailed release notes can be found here.